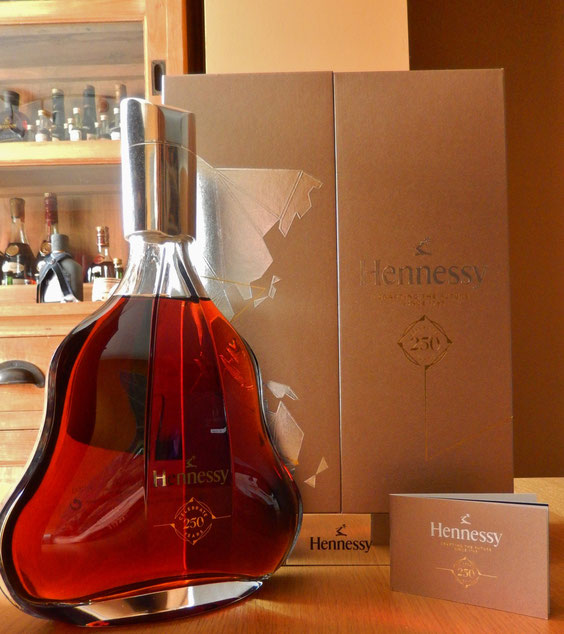 HENNESSY H250 COLLECTOR BLEND 
Created by Cellar Master Yann Fillioux, the eaux-de-vie that make up the blend have been aging in 250 handmade, specially commissioned 250liter Limousin Oak Barrels.
Filloux says of his creation that ''Maison Hennessy celebrates 250years of savoir faire and exellence by creating a unique anniversary collector blend. To mark a milestone celebrations. Hennessy has always carfully created special cognac to illustrate a sence of continuity"