HENNESSY PRIVATE RESERVE 1865 & 1873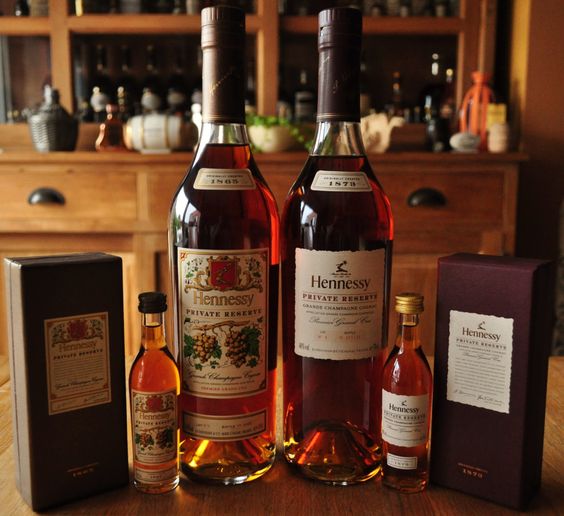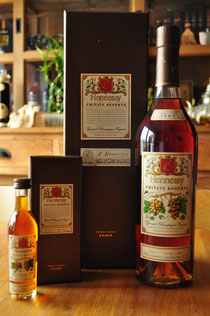 HENNESSY Private Reserve 1865  (released in 2004)
The 100th Anniverary of Hennessy. An special occasion to celebrate in exceptional style at the request of Maurice Hennessy, master blender Emile Fillioux created a very special Cognac. AN EXCEPTIONAL RESERVE OF RIGOROUSLY SELECTED RARE AGED EAUX-DE-VIE. 11 OF THESE ORIGINATING IN VINEYARDS FROM THE COGNAC REGION'S Premier Grand Cru, La Grande Champagne have been carfully selected to compose this unique blend. Limited edition, each botlle is individually numbered.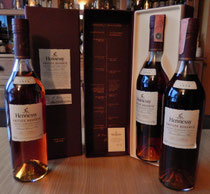 HENNESSY Private Reserve 1873(released in 2001)
Created with blend of 14 exceptional cognacs. Aged in old oak barrels, from 50 up to a 100 years.
Elegant aromas which are at once complex and subtle. Froral, honeyed notes are reminiscent of the expressive style of a fine wine. Sensational smoothness, length and finesse on the palate and by the delightful combination of floral, fruity aromas minkling with aromas of toasted brioche, delicate oaky notes and the renowned "rancio", so characteristic of very old cognacs. Limited edition, each bottle is individualy numbered.