Hennessy V.S Limited Edition by Ryan McGinness
Continuing a legacy of artistic collaboration, the latest Hennessy V.S Limited Edition bottle was designed by Ryan McGinness. This vibrant interpretation of the iconic Hennessy V.S label has distinctive features that illuminate under blacklight. It is a true collector's item with individually numbered bottles based on McGinness' "Black Holes" series of artworks.Each bottle contains the same unique Hennessy V.S blend of more than 40eaux-de-vie, aged up to 8 years.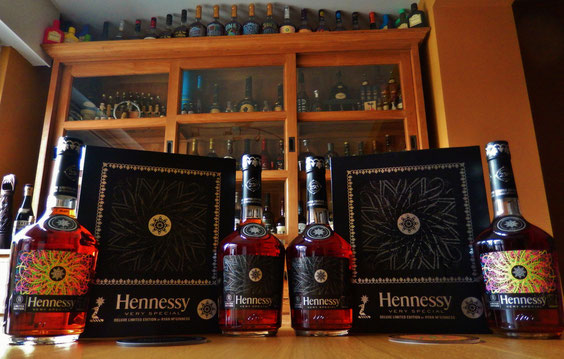 Released in a US 75cl version and EU 70cl version!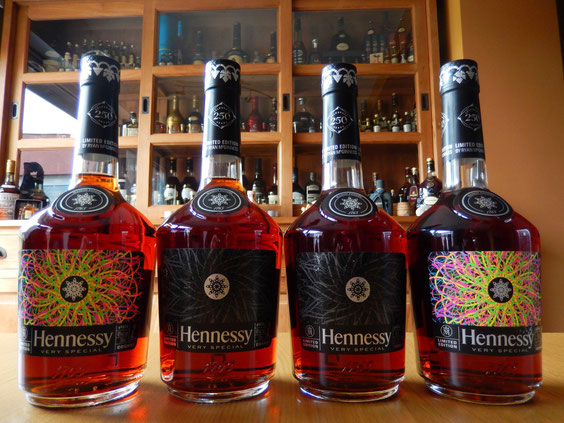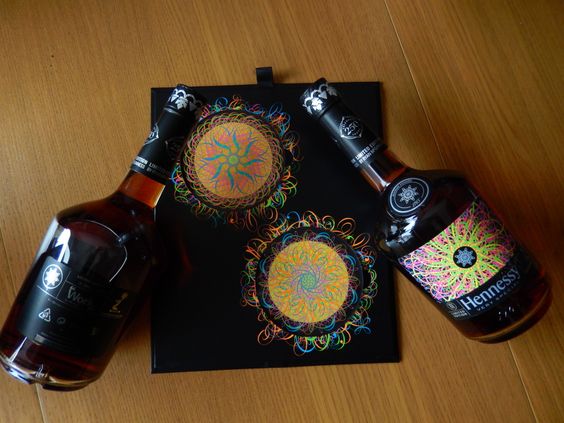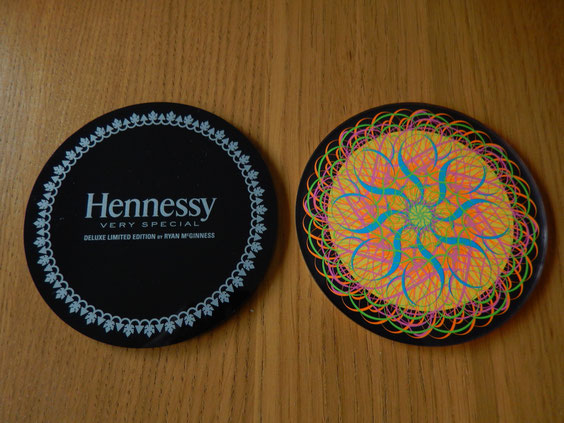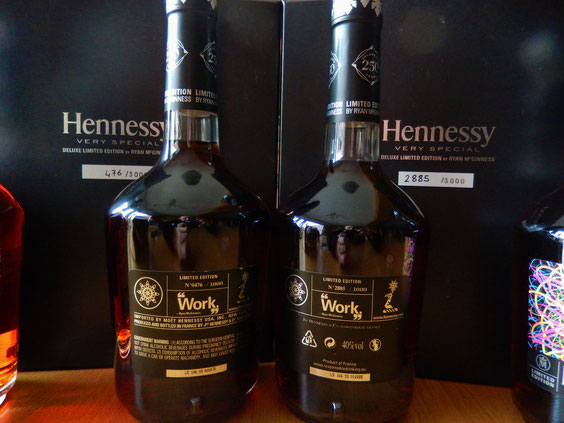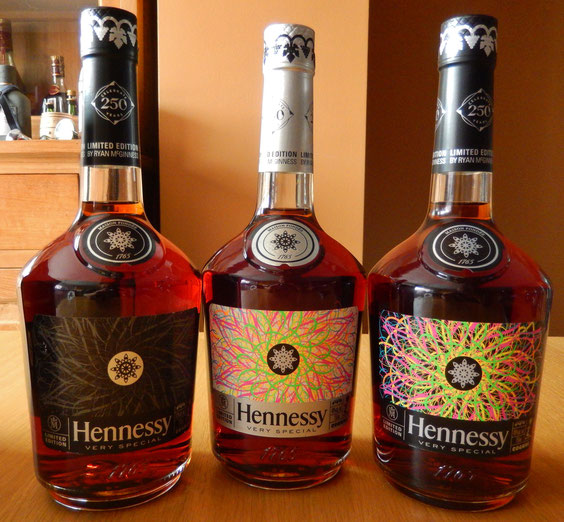 US Versions (middle one is the regular edition of 450.000 copies) Delux set bottles only 3000 made of each!