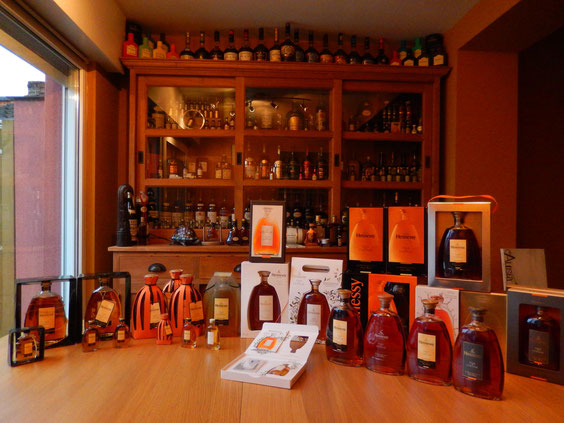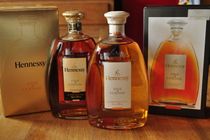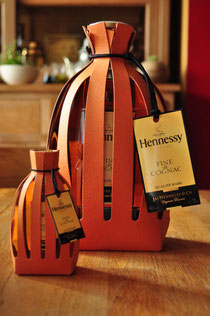 Hennessy have joined forces to give the Hennessy Fine de Cognac bottle a completely new gift box. Design by artist Nadya Bertaux.
Limited edition from 2006.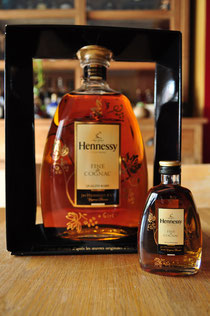 In 2007 Hennessy Fine de Cognac has chosen the inspiring universe and drawings of Eric Giriat, to adorn the bottle with gold leaves and bunches of grapes that intensify its elegant amber colour.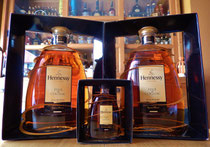 Hennessy France asked students from Central Saint Martins
BA (Hons) Graphic Design, to produce a new gift package
for their brand Fine de Cognac.
The students were briefed on Hennessy's desire to target their male consumers.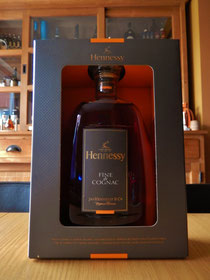 HENNESSY Fine de Cognac 
New edition & blend released late 2014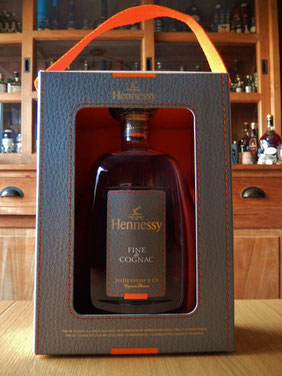 HENNESSY Fine de Cognac
Released at end 2014 start 2015 small design change of label and box layout. Giftpackage